IBBETSON STREET PRESS
"A journal and publisher of poetry."
Ibbetson Street publishes the best of the small press. Our press is nationally distributed. We have received favorable notice in The Boston Globe, Salamander, Chiron Review, Rattle, Jewish Book World, Harvard Review, Small Press Review, PRESA, and other respected journals. Ibbetson books have been selected as "Must Reads" by the Massachusetts Book Award. We have published poetry books by Robert K. Johnson, Gloria Mindock, Zvi Sesling, Kevin Gallagher, Lo Galluccio, Irene Koronas, Molly Lynn Watt, Bert Stern, Linda Larson, Linda Haviland Conte and many others. Ibbetson Street poets have been featured on television shows and on radio including: NPR, WGBH ( Public Television), Tufts University Radio, Newton Cable, Boston Cable, Cambridge Cable, Somerville Community Access TV, as well as MIT Radio. Our magazines and books are carried at a host of independent bookstores in the area. Ibbetson Street has also been featured in Poetry Daily and Verse Daily.
Ibbetson Street is now listed in the Index of American Periodical Verse.
Submissions: We look for poetry that is not too abstract. We look for simplicity, economy- of words, something that speaks to all of us. The poetry should have layers of meaning, and be strongly situated in the everyday. Send your electronic submissions to tapestryofvoices@yahoo.com -- include: 3 to 5 poems, a brief bio, and Poetry Submission in the header. Please put poems in the body of the email--no attachments.
Harris Gardner, poetry editor
Lawrence Kessenich, co-managing editor
Emily Pineau, co- managing editor
IBBETSON STREET PRESS
25 SCHOOL STREET
SOMERVILLE, MA. 02143
Read Our Blog!: Boston Area Small Press and Poetry Scene
ISCS PRESS A Full Service Publishing Bureau - Everything the writer needs www.iscspress.com
Buy Our Books!: On-Line Book Store
The Wilderness House Literary Review at whlreview.com. An online poetry and prose magazine edited by Steve Glines.
New: Contributor's archive of past issues.
Check Out: The Ibbetson Update -- A forum for the small press.
Poetry in the News: The Somerville Times -- This newspaper has a column by Ibbetson Street Press founder Doug Holder "Lyrical Somerville" that showcases poets from the Boston area.
Editors: Doug Holder, Dianne Robitaille, Richard Wilhelm
For advertising and general info on the Boston area poetry scene, please contact: Doug Holder.
Ibbetson Street is now in a partnership with Endicott College!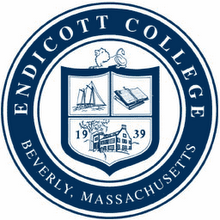 "I firmly believe in Ibbetson Street and all you are doing. You gotta keep it alive!" (Gary Metras, founder of Adastra Press)